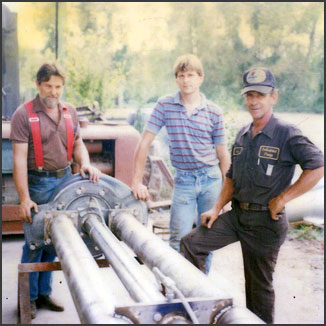 Founded in 1966 by Sylvester Elwood Yandle II, Industrial Pump Sales has long served the maritime and petrochemical industries of Louisiana and beyond. Built on a foundation of outstanding customer service, technical excellence, and attention to detail; Industrial Pump Sales has thrived for over 40 years as the go-to company in the region, when the job has to get done right.
Today, pumps are still at the core of our business: we specialize in the repair and maintenance of vertical turbine, end-suction centrifugal, and submerged pumps. We also offer full-service machine shop facilities and mechanical seal repair, as well as dock facilities for on-barge service.
And we're still committed to fast, responsive customer service. Call us 24/7 at (504) 393-7070 for all of your repair, maintenance, and fabrication needs.